---
UK Suppliers of Premium Namibian Braaiwood
***NEW PRODUCT - PREMIUM HARDWOOD CHARCOAL***
Firemasters offers the highest quality Namibian Braaiwood in the UK. The ultimate hardwood for cooking outdoors for an authentic braai experience. Both Sekelbos and Kameeldoring add great flavour, intense heat and long lasting coals. Perfect for Braais, BBQs or Pizza Ovens.
FREE Delivery on orders over £25
---
Braaiwood & Smoking Products
The Braai Times Blog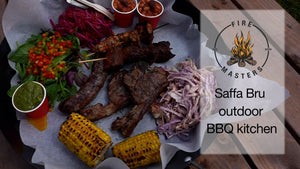 In this video, we talk to our fellow South African, "Chef KJ" the founder and executive chef at Kent's newest African themed restaurant called The Saffa Bru (translation; The South...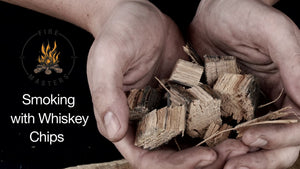 If you've not yet cooked with our authentic Scotch whisky barrel woodchips then you are missing out. Take a look at our latest cooking session at The Savanna Kitchen.
The year 2021 was certainly an exciting one for us at Firemasters. Despite many of the difficulties we encountered with regards to lockdowns and restrictions on our events and festivals, we were still able...
---
Highest Quality Braaiwood in the UK
You can be assured that our braaiwood is ethically sourced, FSC compliant and has 'ready to burn' status. Kameeldoring and Sekelbos are known for their high temperatures and long burning coals.
Our Braai Wood is Ready To Burn